I have a serious addiction to Pho. Have you ever been in a situation where you can't stop craving Pho but you are in fear that your local Vietnamese pot may file a restraining order against you do to excessive visits? Wait what? I mean, me either. It was rhetorical.
BEHOLD the at-home Vegan Pho Broth. ( I mean, just incase…)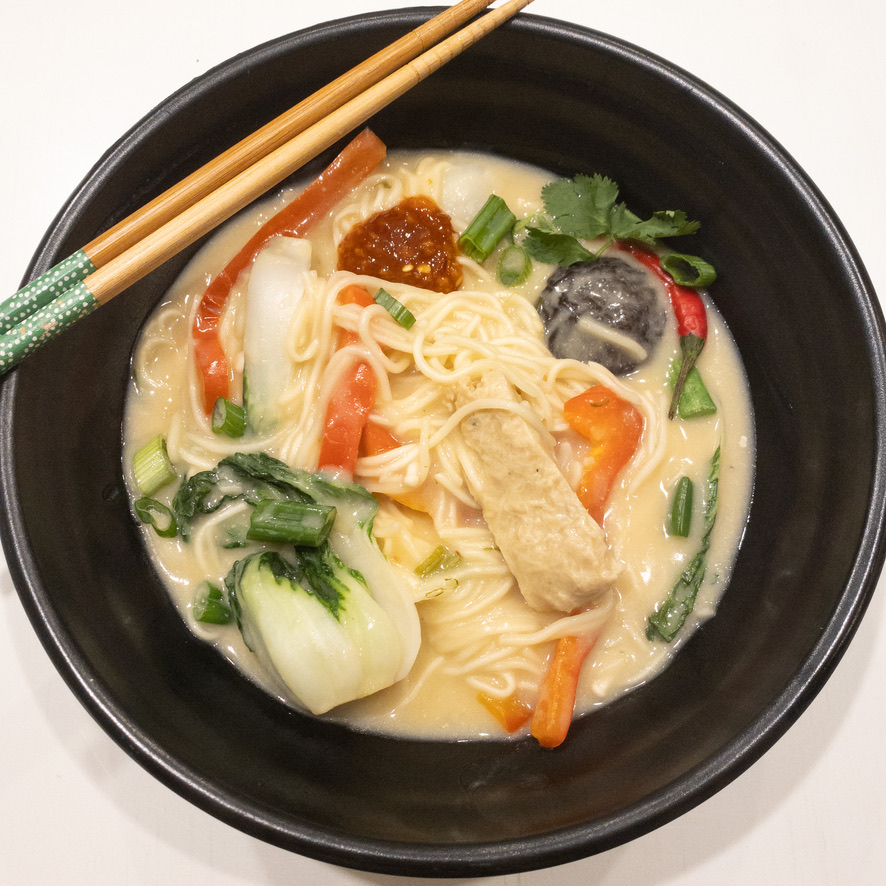 Prep Time10 mins
Cook Time20 mins
Total Time30 mins
1
qt
Organic Vegetable Stock
1
tbsp
Braggs Aminos or Soy Sauce
2
Tip: Use broth to create a tasty vegan PHO using whatever recipe and vegan goodies you desire. Around here we go for rice noodles, tofu, crispy scallion and whatever veggies we have in the house. Of course, don't forget your traditional PHO toppings such as: basil, cilantro, scallion, jalapeno, sprouts and sriracha!
(Visited 13 times, 1 visits today)